Executives
Tom Whaley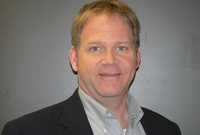 Executive Vice President of Business Affairs
Whaley's career in baseball began accidentally in 1992 when he sold an outfield wall billboard, program ad and four season tickets to the general manager of a moving company as they stood on the courthouse steps following a motion hearing. The St. Paul Saints and the independent Northern League began play the following summer.
From 1993 through 1998, he was employed by the Saints as director of operations and assistant general manager. In addition to sales, marketing and operations duties, he handled a variety of legal matters for the Saints and other minor league clubs in the areas of contract, intellectual property, immigration and litigation. During this period, the Saints played to 99% of capacity at 6,300- seat Midway Stadium.
From 1995 through 1999, he was part-owner of the Butte (Montana) Copper Kings of the Pioneer Baseball League. In 1999, he accepted a position with the Tampa Bay Devil Rays as director of corporate sales, where he stayed for two seasons. His primary duties were the creation and sale of sponsorships for the American League team.
In December of 2000, Whaley joined The Goldklang Group. He currently is active in the group's acquisitions and consulting practices. Whaley was principally involved with the start-up of the Canadian-American Association's Brockton Rox and construction of a new baseball stadium and conference center facility in Brockton, Massachusetts in 2002. The Rox were winners of the 2003 league championship title.